St Clair Shores, Michigan – The twins are kicking off their summer in Michigan this year. We usually come in August, which is prime Michigan summer. But this year the grandparents are going to be away in August. Plus we wanted to attend a cousin's graduation party. So here we are, in June. The weather is cooler than we would like and our time is limited. But here in St Clair Shores, it's always blissfully #PureMichigan.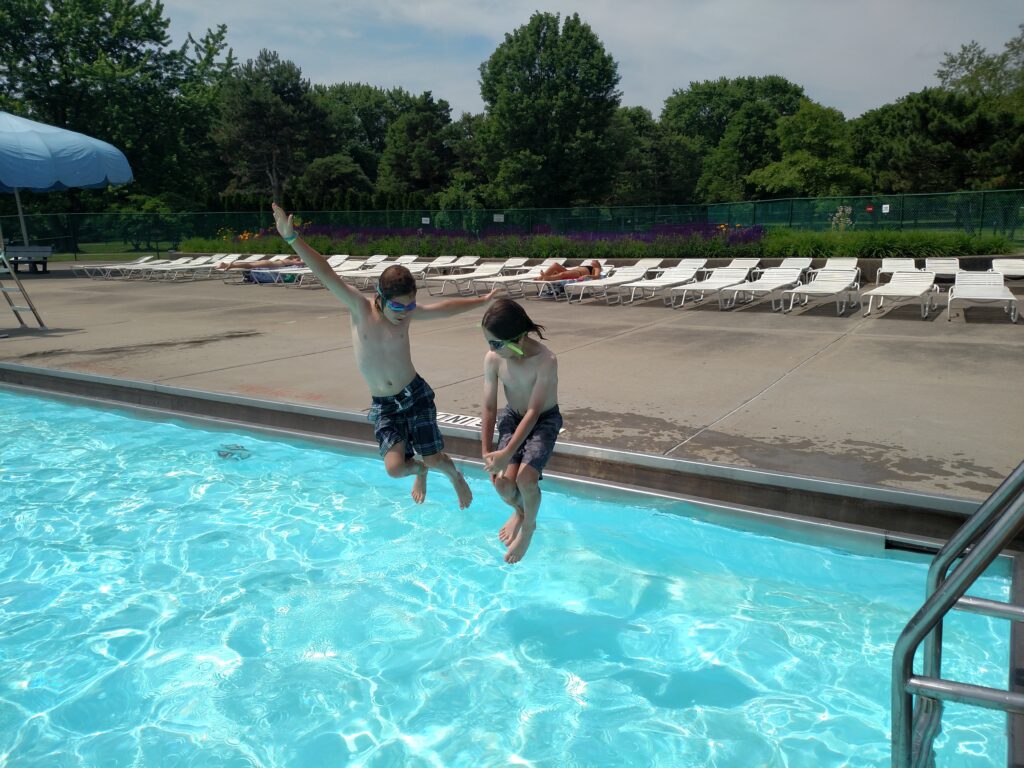 Here are three things to make a week in Michigan (in June) complete:
Coney Dogs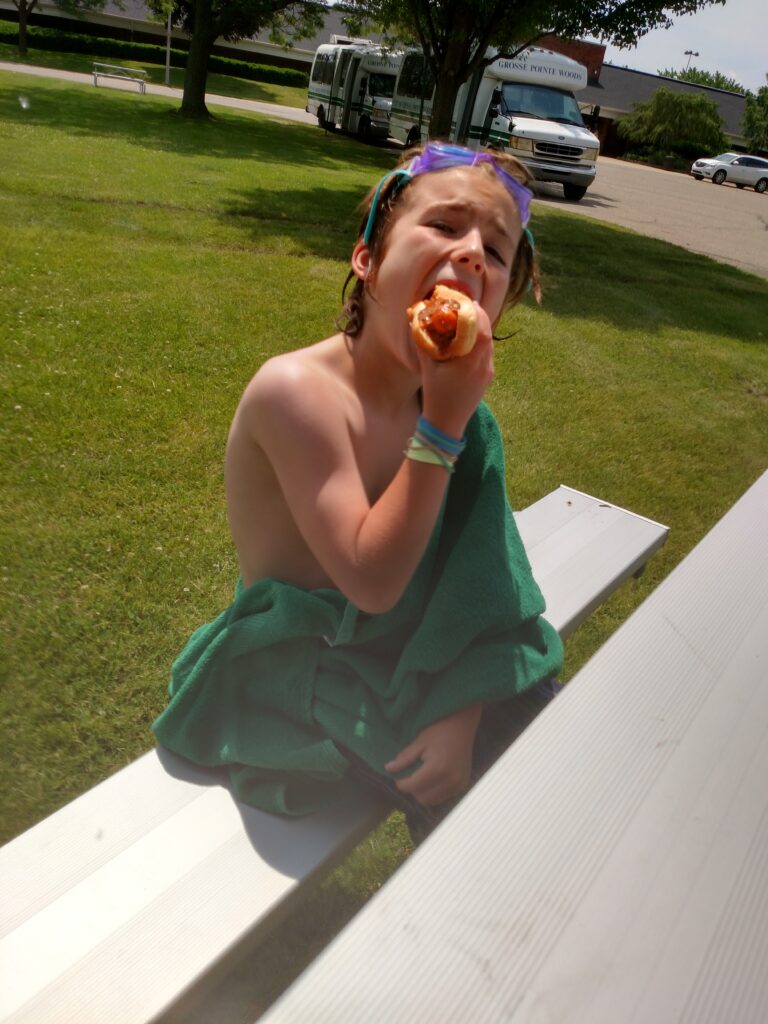 Chili-topped hot dogs are a Detroit specialty. Nobody knows why the restaurants that serve chili dogs are called "Coney Island." But they are a tried-and-true favorite in the Motor City, and we don't miss a chance for a Coney feast when we are there. The grandparents' local is Detroit's Finest Coney, where you can get your dogs for $1 each on Monday nights. I am personally loyal to National Coney Island, where I used to wait tables. So you can imagine how happy I was to find a National hot dog stand at the city park.
Fish Flies
For about a week in June, fish flies swarm the lakeside towns on the east side of Detroit. They carpet the streets and windows, especially seeking out light-filled spaces at night. When you drive under a street light, you can hear the crack, snapple, pop of tires crunching the bugs. They are totally harmless, but they do smell like fish!
We caught the very beginning of fish fly season this year. It's not the most pleasant experience, but I was glad the twins got to experience this phenomenon, which was an essential part of my childhood. I also thought it was funny that fish fly season is a local news story, even though it happens ever year.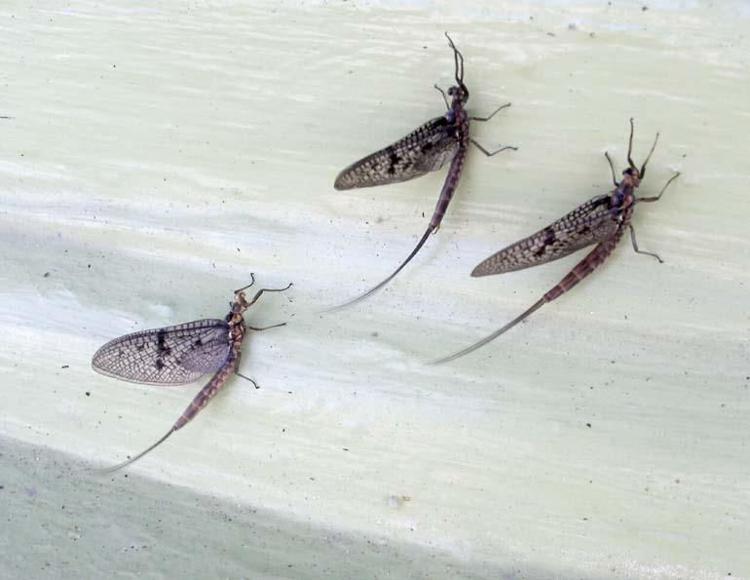 The Lake
Cooler temperatures and fish flies make the lake a little bit less enticing than it would be in August. But that doesn't stop us! I said it before and I'll say it again: Life is good when you spend your summer on Lake St Clair!