Somerville, Mass – The twins have been studying poetry in 3rd grade, inspired by Mattie Stepanek's Heartsong poems. Today, the school invited the families into the classrooms to hear the kids recite their own poems.
I was tickled that V composed a didactic cinquain about gondolas.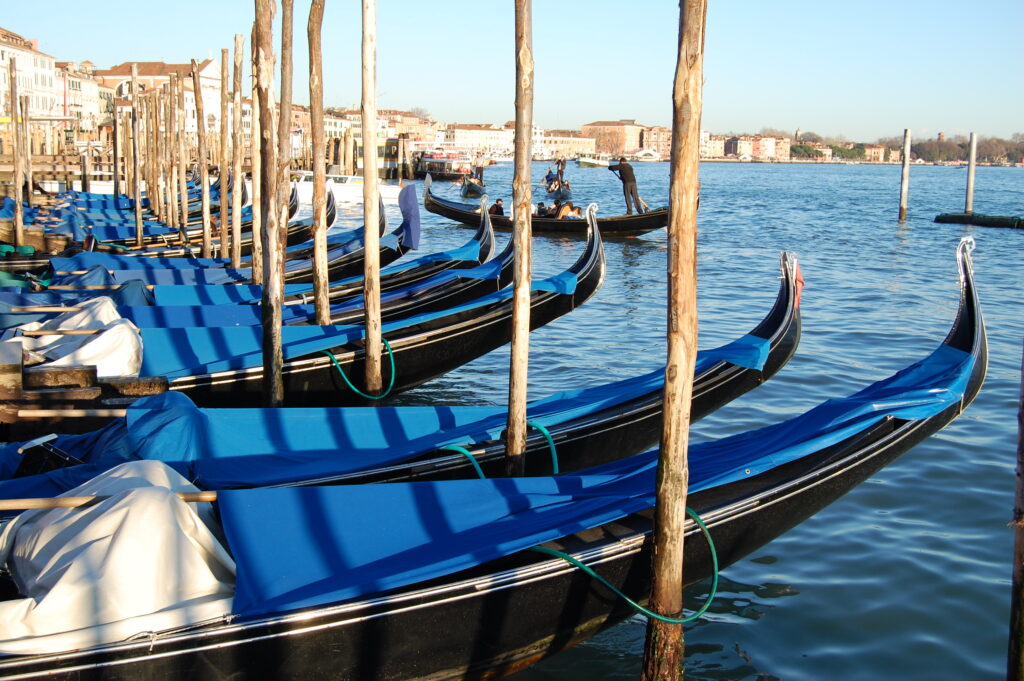 He did confess to me that he wanted to write about baseball, but his teacher encouraged (forced?) him to write something about Venice. So here it is.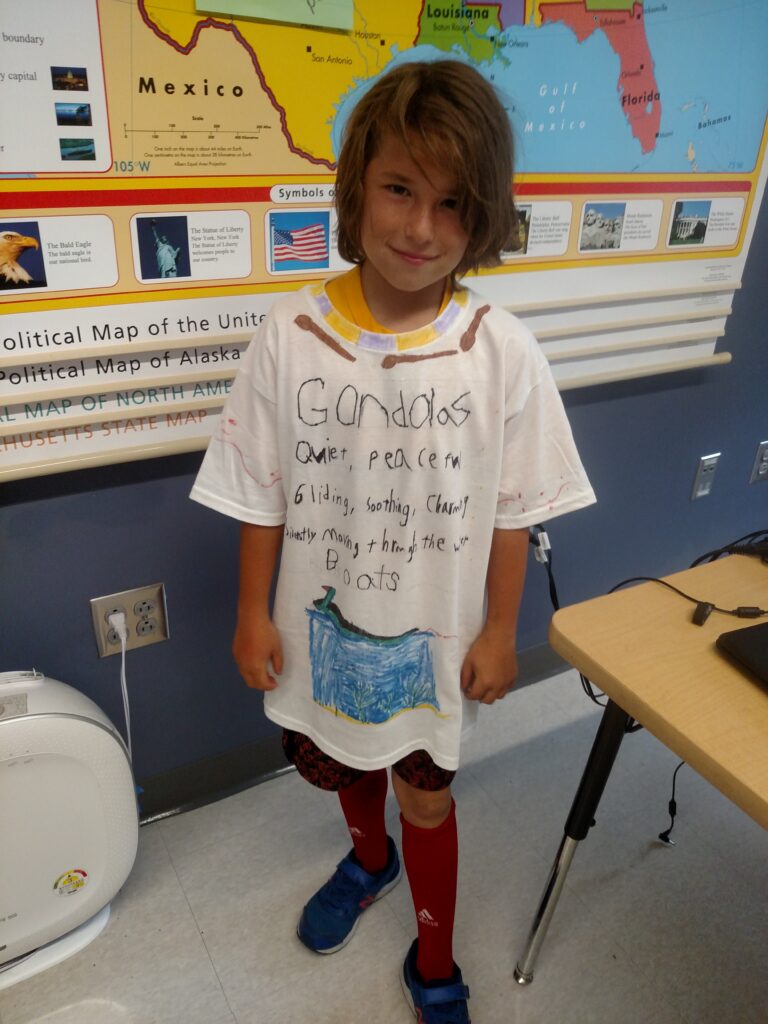 Gondolas
Quiet, peaceful
Gliding, soothing, charming
Silently moving through the water
Boats