Boston, Mass – The twins will have a total of 30-something days of in-school school this year. And they are going to spend three of those days taking standardized tests. Really? (Those of us who have been overhearing 5th-grade homeschooling know that is nearly 10% of all 5th grade school days!) We figure we have better ways to spend our time, so we're opting out of MCAS this year. Let the pandemic field trips continue. Next up: Basquiat at the MFA.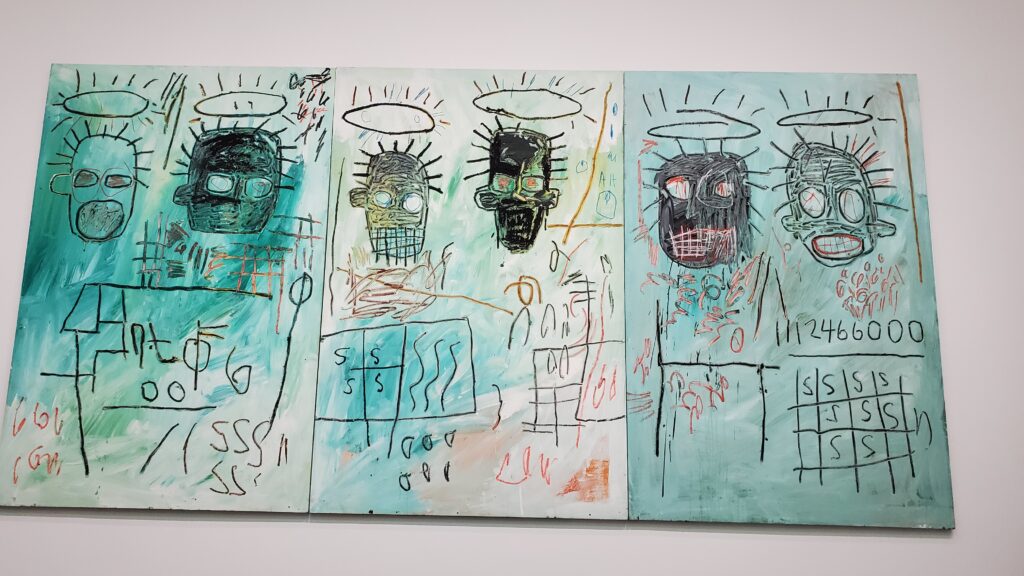 The exhibit explores how Jean-Michel Basqiuat and his contemporaries in the 1980s brought graffiti and street art into the main stream, forcing the art world to recognize the legitimacy of this subversive genre. The exhibit also drew parallels to hip-hop music and other black cultural contributions that were long dismissed.
Both the history and the artwork fascinated the twins, especially since they can be pretty experimental with their own artwork.
Normally, when we visit the MFA, S responds by putting pencil to paper and creating his own versions of the artworks. This trip was no exception.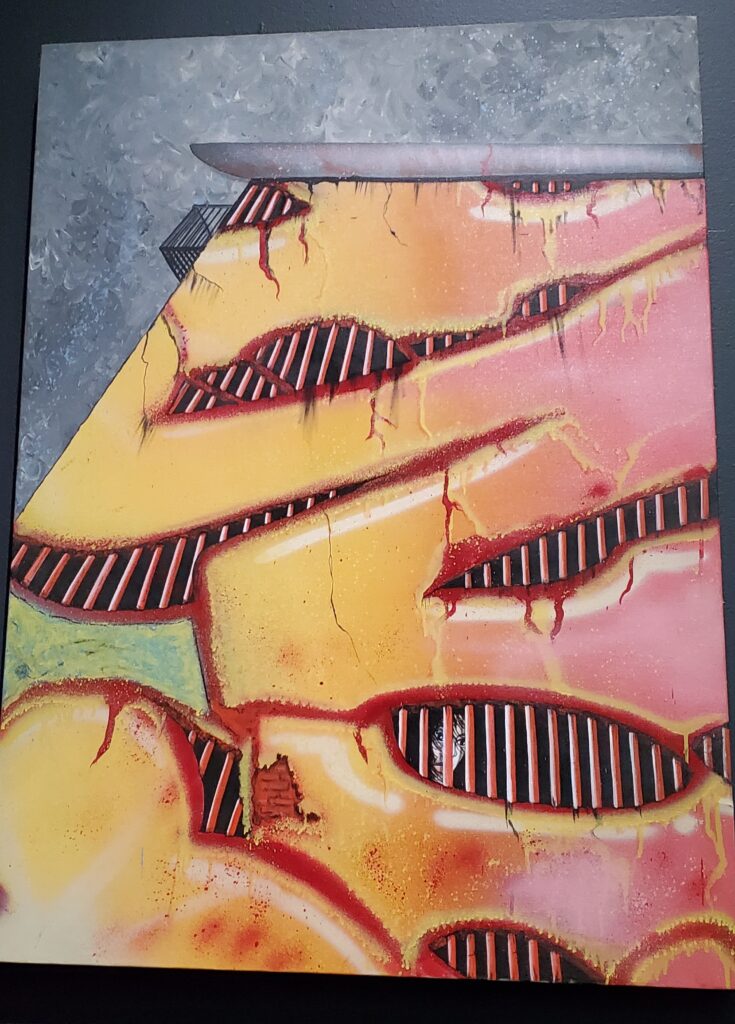 The exhibit inspired V to create a multimedia interpretation…
All in all, seeing Basquiat at the MFA was a fantastic pandemic field trip–much more useful than taking MCAS!