New York, New York – Ever since the twins fell in love with Hamilton and learned the entire soundtrack by heart, I have been waiting for the opportunity to see Hamilton on Broadway. Or at least somewhere–live–but preferably on Broadway.
Of course, due to Covid, there was no Hamilton on Broadway for more than a year (552 days, to be exact). And the Broadway in Boston repeatedly scheduled and postponed their run. But when the show reopened on Broadway last fall, I started hatching a plan. It finally came to fruition this weekend, when we celebrated the twins' 12th birthday in New York.
Nearly two years later, Hamilton is no longer all the rage at our house. In fact, we have already moved through In the Heights and Encanto and at the moment we're very big on White Stripes. So I didn't know if the twins would be super excited about this outing.
But I needn't have feared. They were super excited.
And wow, the show was so amazing. Of course we had seen it on TV, but there is no comparison to a live performance of Hamilton on Broadway. The twins enjoyed comparing the performances of the actors we saw to the original cast (such sophisticated spectators!). But individual performances aside, it was just fantastic to enjoy live theater again, to get moved by the music and choreography. Even cool Twin S agreed that the second act was devastatingly sad–much more so in the live performance than it ever was on TV.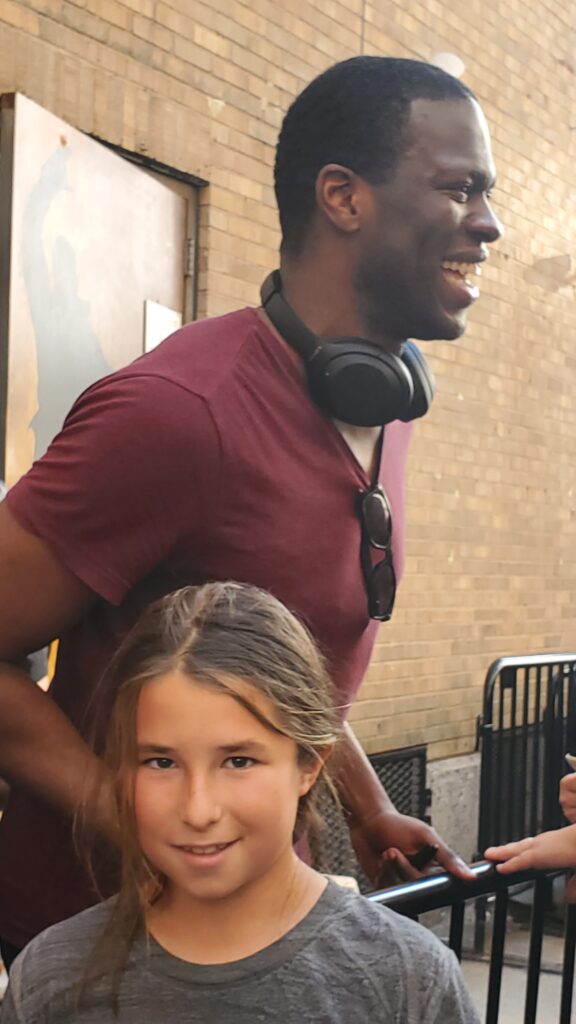 After the performance, we stumbled on a small crowd gathered outside the stage door, as the actors were emerging. Twin V got up the gumption to ask for a few autographs. Kyle Skatliffe as Thomas Jefferson was the best!