Tilarán, Costa Rica – Another day, another waterfall… Viento Fresco waterfalls is an ideal place to take a break on the drive between Monteverde and La Fortuna. It's a short, steep walk down past three waterfalls, with a fourth beauty on full display in the distance.
The trail is mostly earthen steps, but it is not very well maintained. Climb at your own risk. (Personally, I prefer this type of adventure to the more regulated experience at Rio Fortuna waterfall, but it's not for the risk averse.)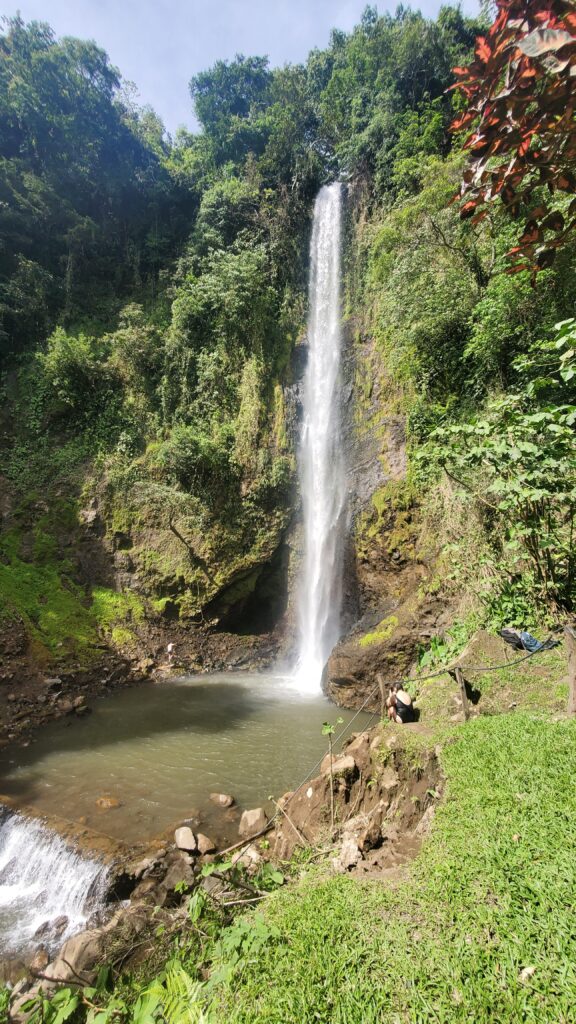 I had Viento Fresco Waterfalls to myself until a nice family came along. They were climbing up behind the waterfall and jumping off the ledge. The mom convinced me it wasn't scary, so I tried it.
It was a little scary.
Look for the namesake arco iris in the lower right corner of the frame.