Waimea, Kaua'i – Fun fact: when the Russian were actively exploring and settling the Pacific Northwest, they made it all the way down to Hawai'i. Starting in 1815, they built three forts on Kauai, skirmished with the natives, and were eventually chased off by Chief Kaumualiʻi, the last king of an independent Kauai.
This is why we came to Kauai (along with all those other reasons I mentioned) – to visit the site of Fort Elizabeth, the only Russian fort that still has anything to see.
This is what Fort Elizabeth looked like then.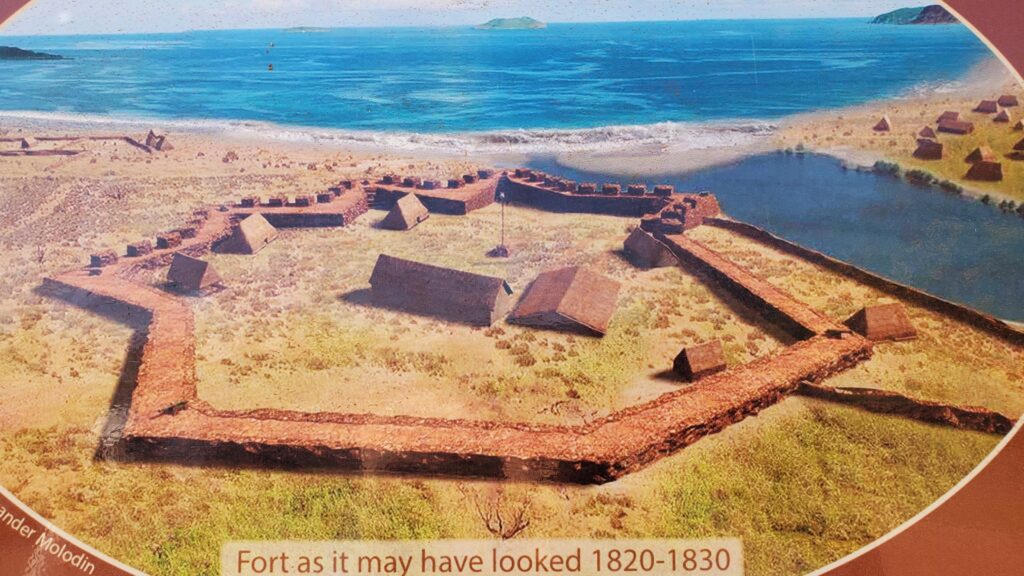 And this is what Fort Elizabeth looks like now.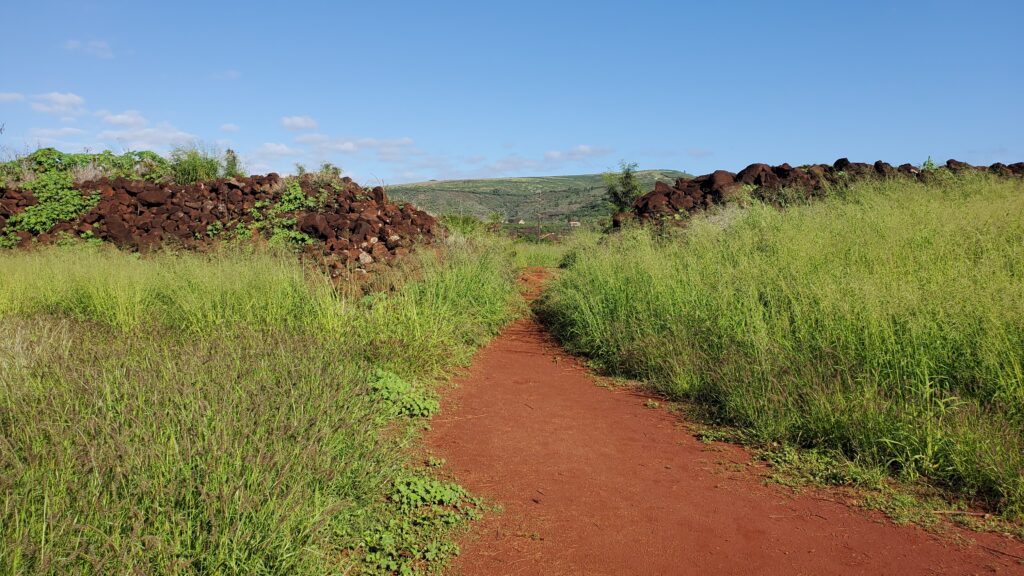 Not the most captivating ruins I have ever been too, but it is cool to see the remains of history. The history that we are recounting in The Last Stand of the Raven Clan.